Analysis of Effect of Propeller Rotational Speed Variations on Torque and Power Using Computational Fluid Dynamics (CFD) Method
Keywords:
Propeller, Rotational Speed, Power, CFD, Torque
Abstract
The speed on the ship is inseparable from a good propeller design in order to get the optimal thrust generated by the propeller motion. The propeller is a very important part in determining the ship's motion. The propeller itself is a tool used to generate thrust that comes from engine power transmitted through the shaft. Computational Fluid Dynamics (CFD) is a very suitable method for analyzing complex systems that are difficult to solve using manual calculations. With these advantages, CFD is often used to analyze a pattern of a system, one of which is the propeller, which in this study uses variations in flow velocity and propeller speed which can affect the value of the torque and power produced by the propeller.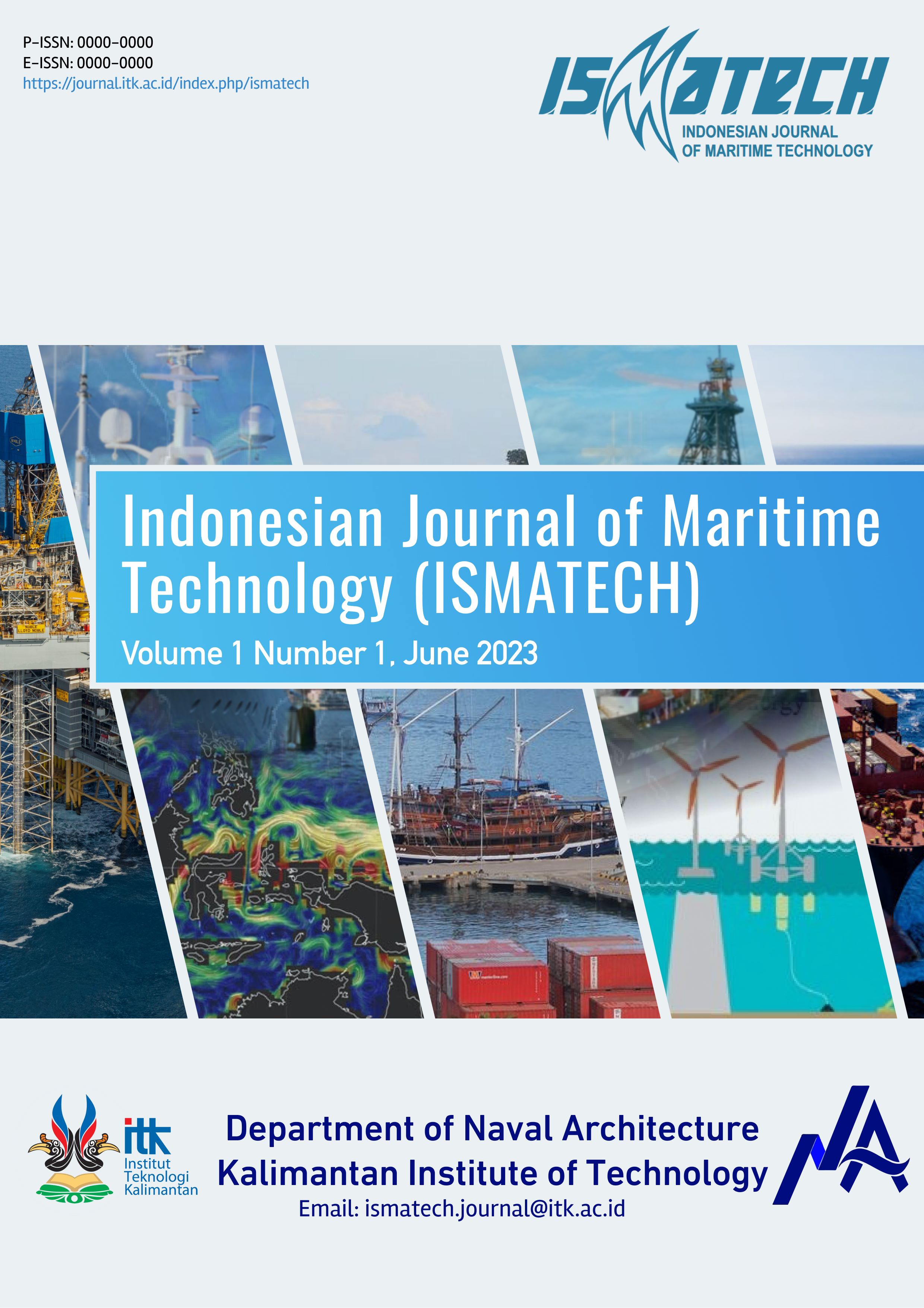 Downloads
License
Copyright (c) 2023 Indonesian Journal of Maritime Technology
This work is licensed under a Creative Commons Attribution-NonCommercial-ShareAlike 4.0 International License.