Plan for the Power Requirements of The Lights in the Fishing Boat Room Using LED Lights
Abstract
In the process of building a ship, electrical and lighting installation is one of the important components in the construction of a ship that concerns every room on the ship. This study conducted tests on the study of LED lights in the room above the ship. The method used is the zonal cavity method with division in one room into three parts, namely the height ceiling cavity (hcc), height room cavity (hrc), and height floor cavity (hfc) as well as determining the illumination value according to the standards set for each room. And the results obtained for the lamp power at TASA 22 by using the type of lighting with the LED type obtained a lighting electric load of 1.483 Kw. The results of this study provide for the fact that from various other research sources, it is concluded that LED lamps are better than TL lamps.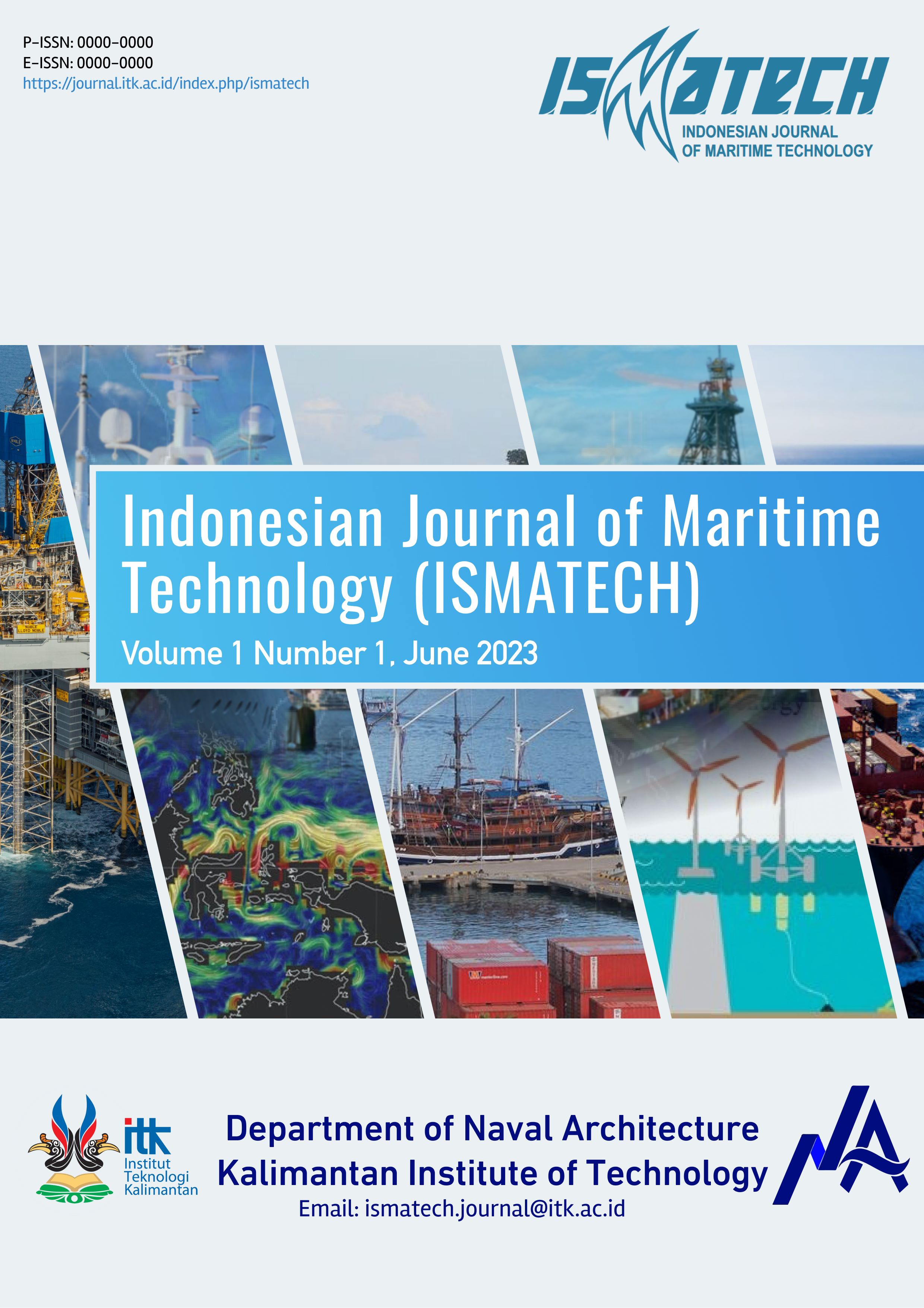 Downloads
License
Copyright (c) 2023 Indonesian Journal of Maritime Technology
This work is licensed under a Creative Commons Attribution-NonCommercial-ShareAlike 4.0 International License.